Shop for PILLOWS that are
truly enjoyable, restful, and natural.
Choose soft, anti-bacterial, natural latex foam pillows, for a beautiful sleep experience.
Gentelle Natural Latex Pillow
Flexible, soft, cool & firm
.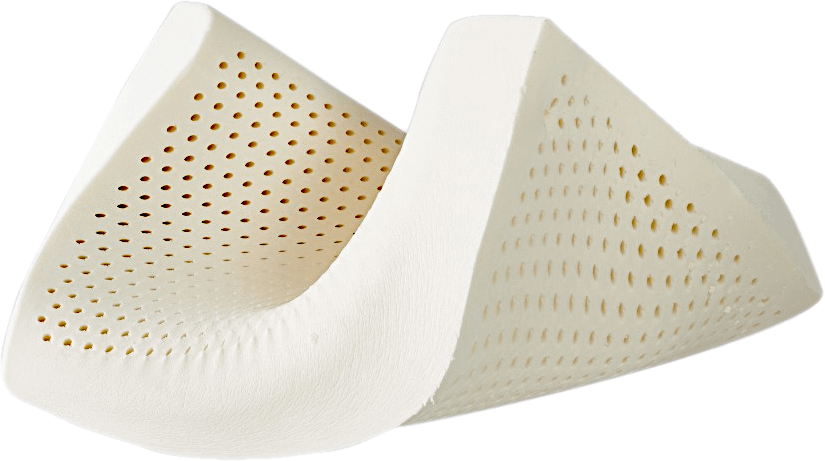 [Flexibility and properties of the Gentelle Natural Latex Contour Pillow is similar to the Gentelle Natural Latex Standard Pillow]
Keeps you cool, all night long
The 250+ air flow channels further enhances the already cooling Gentelle Natural Latex Contour/Standard Pillow.
Shop now, and experience better sleep within 48 hours!*
*
Subject to third-party delivery partner timings.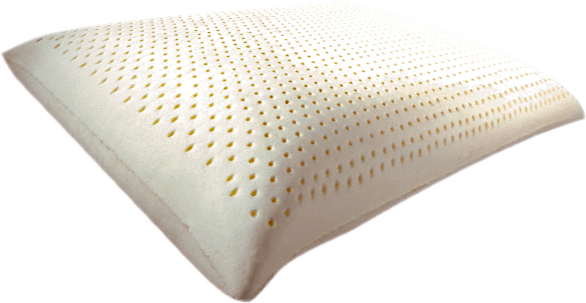 Size (CM) : 40×60
100% Natural Latex Foam Pillow
Weight (Shipping): 2.1kg
SPLENDID PREMIUM HOTEL GRADE LINENS FROM GENTELLE HOTEL SUPPLIES CO. LTD.
Gentelle Bed Linen – In a Nutshell…
A SELECTION OF PILLOWS FROM GENTELLE - HOTELIER GRADE
More Pillows from Gentelle
Here's what our customers say about Gentelle...
Everything is amazing starting with the quality of products and ending with customer service
Ruba S.,
An amazing customer
Fast response from companies' representative is always my first concern because it reflects the commitment of that company to the clients, and it was at highest in ((Gentelle)) then when it comes to the price and quality, my decision was made to choose them.
Director,
Diamond Chalets Riyadh
Good quality linen, big improvement in term of quality and the service was excellent. Very reliable and punctuality.
Director of Housekeeping,
InterContinental, Jeddah
Why Gentelle Natural Latex Pillows?
...and what is natural latex?
Natural Rubber Latex is a milky fluid derived from the Hevea Brasiliensis Tropical Rubber Tree. The raw agricultural material is then processed in two ways; either by dipping, extruding, or coating the concentrated milk or by curing it through a process where the liquid from the tree is coagulated and dried or milled into sheets. Products are then fabricated by compression molding or extrusion of the sheets.
The use of Natural Rubber is considered to be advantageous due to several reasons:
It is Considered as the Healthier Option.
The Durability of Natural Rubber is far Greater.
It has far less Probability of Sagging and Tearing.
Some people may find the smell of natural latex a very new experience, as it's a product derived from the rubber tree.
We would recommend you use the Gentelle Natural Latex Pillow for 2 nights consecutively, and we're pretty sure you'll find it perfectly pleasant. Using a fresh pillow cover can further suppress the scent.
The scent of natural latex tends to disappear after while.
Synthetic Latex also known as Styrene Butadiene Rubber, on the other hand is an emulsion of synthetic rubber and plastics. Gentelle's pillow is a hotelier quality standard, natural latex product, and is not synthetic latex.
More Questions
?

Most Welcome.
Gentelle's ethos revolves around being customer centric; this perhaps affords us the advantage over our competitor brands.
A RESEARCH PIECE | ABSTRACT
Pillow use: the behavior of cervical stiffness, headache and scapular/arm pain
Pillows are intended to support the head and neck in a neutral position to minimize biomechanical stresses on cervical structures whilst sleeping. Biomechanical stresses are associated with waking cervical symptoms. This paper adds to the scant body of research investigating whether different pillow types produce different types and frequencies of waking symptoms in asymptomatic subjects.
A random-allocation block-design blinded field trial was conducted in a large South Australian regional town. Subjects were side-sleepers using one pillow only, and not receiving treatment for cervicothoracic problems. Waking cervical stiffness, headache and scapular/arm pain were recorded daily. Five experimental pillows (polyester, foam regular, foam contour, feather, and latex) were each trialed for a week. Subjects' 'own' pillow was the control (a baseline week, and a washout week between each experimental pillow trial week). Subjects reported waking symptoms related to known factors (other than the pillow), and subjects could 'drop out' of any trial pillow week.
Disturbed sleep unrelated to the pillow was common. Waking symptoms occurring at least once in the baseline week were reported by approximately 20% of the subjects on their 'own' pillow. The feather trial pillow performed least well, producing the highest frequency of waking symptoms, while the latex pillow performed best. The greatest number of 'drop outs' occurred on the feather pillow. The foam contour pillow performed no better than the foam regular pillow.
'Own' pillows did not guarantee symptom-free waking, and thus were a questionable control. The trial pillows had different waking symptom profiles. Latex pillows can be recommended over any other type for control of waking headache and scapular/arm pain.